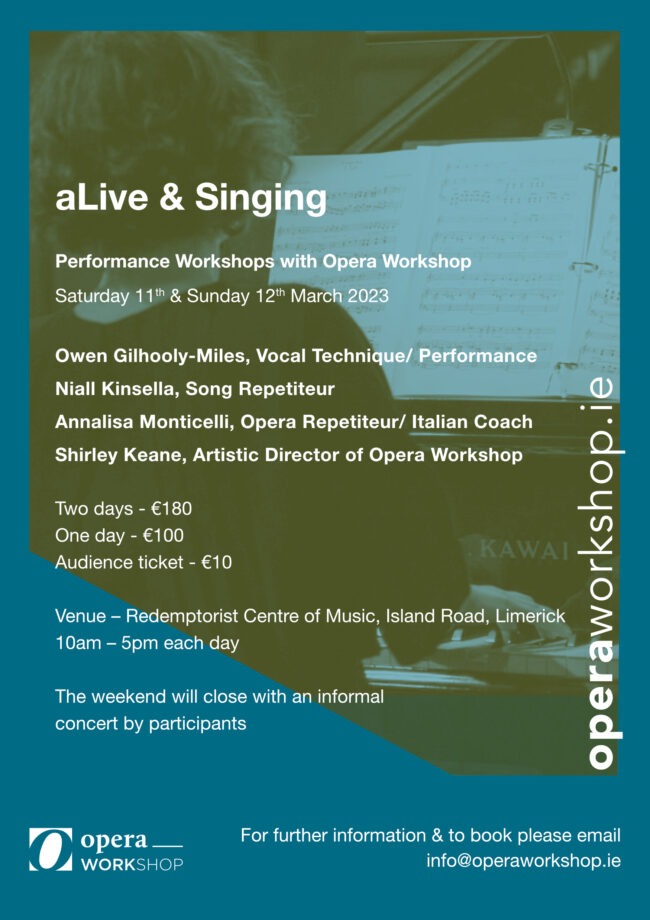 March 11, 2023 10:00 am

March 12, 2023 10:00 am

Redemptorist Centre of Music, Island Road, Limerick
Two days - €180 & One day - €100 // Audience ticket - €10
Please email us to order tickets
Performance Workshops with Opera Workshop
Opera Workshop aims to support and promote the professional development of singers and pianists at all levels.
We are delighted to recommence in person voice and performance workshops.
Booking is now open for a weekend of group performance workshops and one-to-one sessions in opera, song, stage skills and vocal technique.
Led by
Owen Gilhooly, Vocal Technique / Performer
Niall Kinsella, Song Repetiteur
Annalisa Monticelli, Opera Repetiteur and Italian Coach
With
Shirley Keane, Artistic Director of Opera Workshop