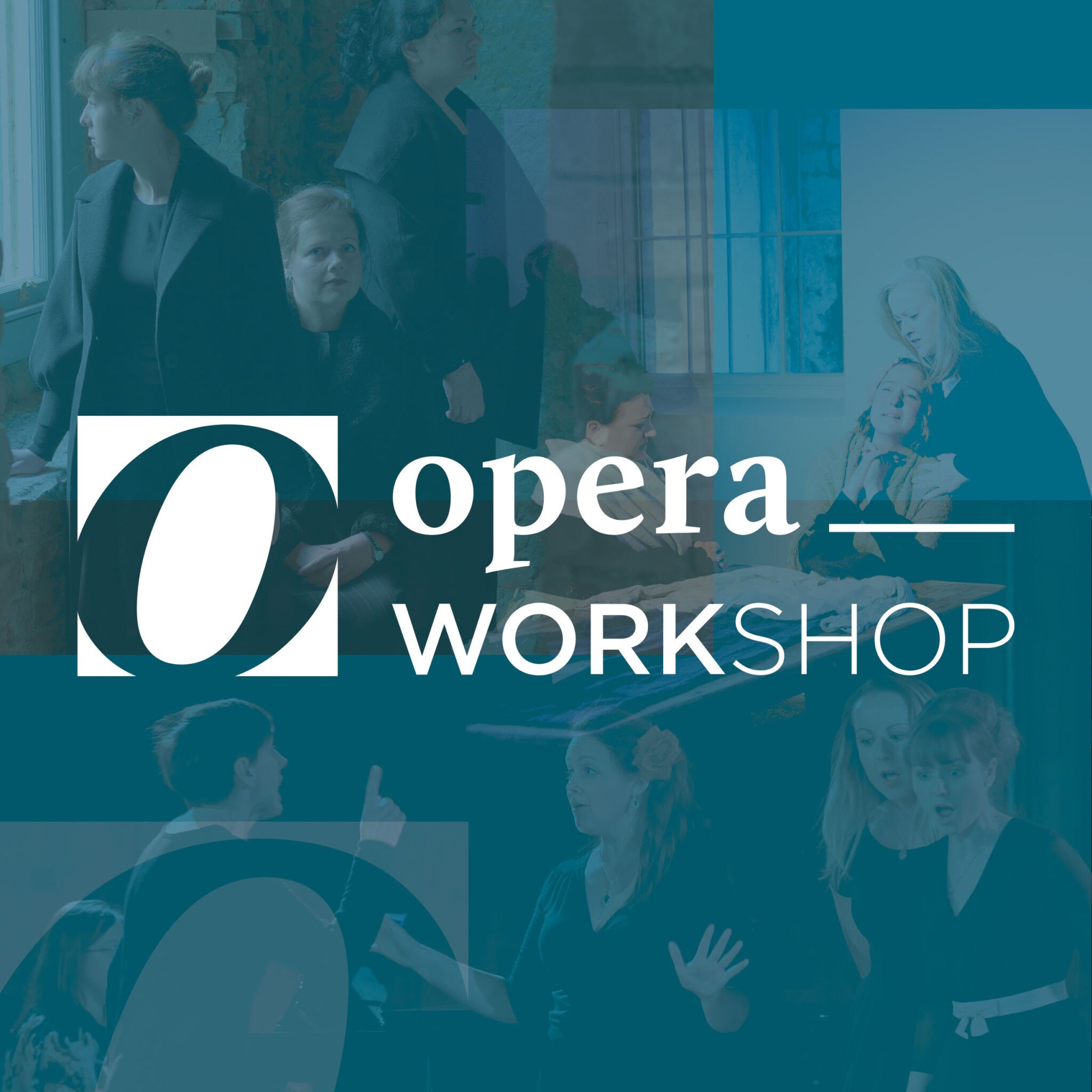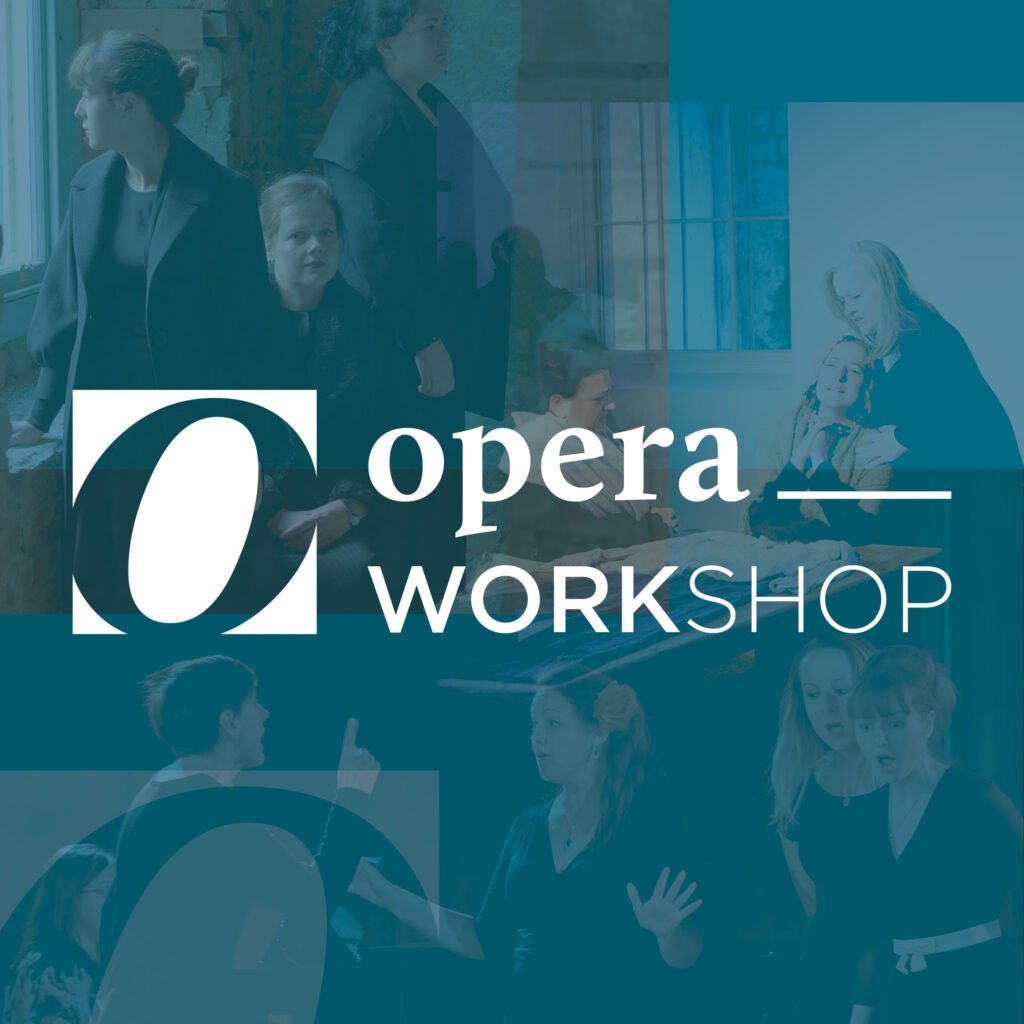 Limerick Vocal Masterclass and Recital Series –
A new music making partnership between Opera Workshop, Mid-West Vocal Academy and St Mary's Cathedral.
Opera Workshop, in association with the Mid-West Vocal Academy and St Mary's Cathedral are delighted to announce the new, Limerick Vocal Masterclass & Recital Series. With guest singers from home and abroad invited to teach and perform in Limerick.  Commencing in January 2020 St Mary's Cathedral, The Mid-West Vocal Academy and Opera Workshop will run three masterclasses which are open to professional and student singers (over 18).  In addition, St Mary's Cathedral Limerick, will host the visiting singers in recital on the evenings prior to the masterclasses for early evening Twilight Concerts.
Opera Workshop, MWVA and St Mary's Cathedral are very proud to announce that Dr Nicole Leupp Hanig, Director of Vocal Studies at University of Portland, Oregon will launch the first twilight concert at 6pm on Friday 17th January 2020 with pianist Susan McDaniel, bringing her acclaimed recital and on-going  research in 'Social Justice in Art Song' to Limerick.  A soprano whose teaching is informed by knowledge of acoustics and vocology, she will give singers in the mid-west of Ireland a wonderful opportunity to explore this fascinating area of voice practice in the open, vocal masterclasses on Saturday 18th January.  Dr Leupp Hanig is delighted to visit Ireland to perform and teach and says 'The exchange of ideas in both vocal pedagogy and ways of programming the vast existing repertoire while including new works are essential to the continuing development of the vocal arts.  I am thrilled to have been invited by Opera Workshop to participate in the new Masterclass and Recital series.  They are a vibrant, exploratory company and their collaborative, open approach is the way of the future. I'm honored by the invitation to contribute to their mission and to work with the young singers of Limerick and by the opportunity to perform in  St. Mary's Cathedral."
Open to singers over 18.  The masterclasses will be open to the public.
Dates:
17th January 2020 – 6.00pm.  Twilight Recital at St Mary's Cathedral, Limerick.
18th January 2020 – 9.30am to 5.30pm  – Masterclass – venue Redemptorist Centre of Music, Limerick
13th March 2020 – 6.00pm. Twilight Recital at St Mary's Cathedral, Limerick.
14th March 2020 – 9am to 5pm   – Masterclass. – venue to be announced.
For information on venues, fees and tickets please contact info@operaworkshop.ie
Further dates into Summer and Autumn 2020 will be announced later in the year.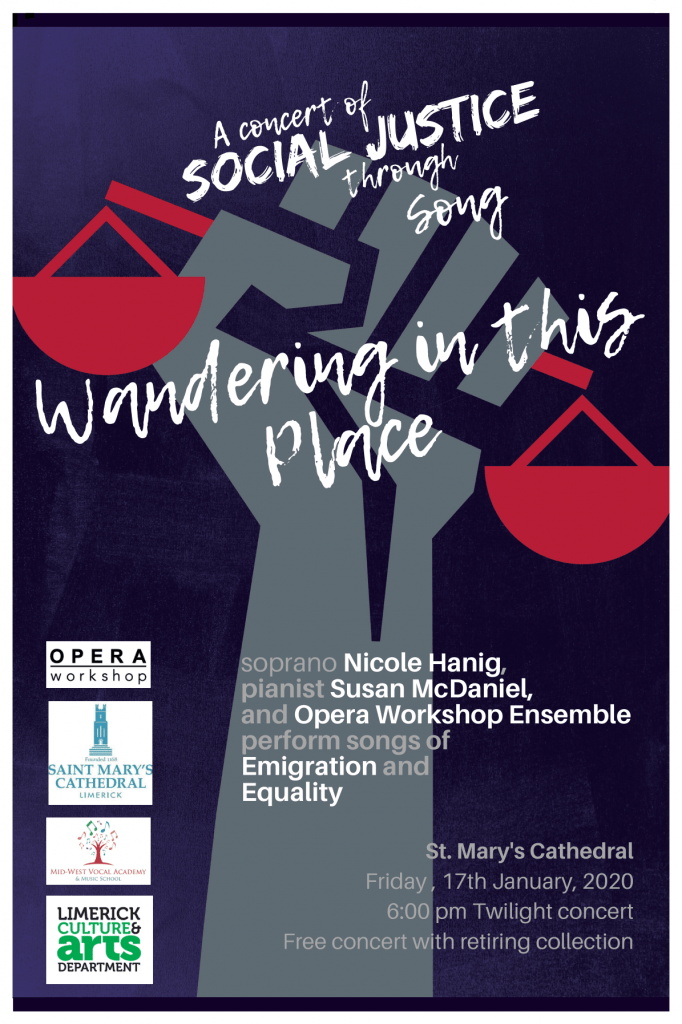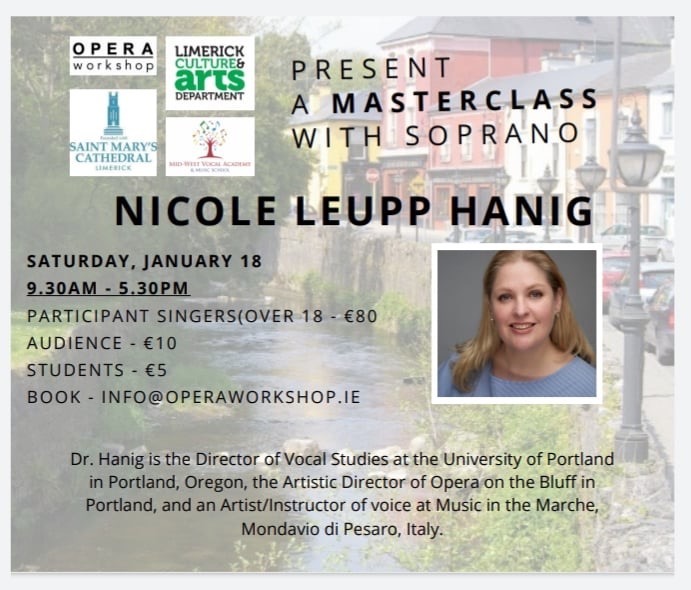 Coming Soon!

Following the wonderful success of the Ensemble devised 'The Trouble with Virtue' which was performed at Limerick's Hunt Museum in 2018, Opera Workshop has developed a longer 90 minute one act show, extending this fun-filled, wry and moving, one act production.  Set to tour to Listowel, Birr and Kilmallock over the Valentines weekend in February 'The Trouble with Virtue' draws on the worlds of opera and literature.  Shakespeare, O'Brien, Yeats, they all have something to say on the subject and their words and poetry are laced through this Opera Workshop production with the songs, scenes and arias of Mozart, Bizet and Saint-Saëns and with contemporary works by Limerick composer Fiona Linnane.
Dates:
Wednesday 12th February 2020 – St Johns Theatre & Arts Centre, Listowel, Co. Kerry.
Friday 14th February 2020 – Friar's Gate Theatre, Kilmallock, Co. Limerick.
Saturday 15th February 2020 – Limerick. (Venue TBC)
Sunday 16th February 2020 – Birr Theatre & Arts Centre, Birr, Co Offaly.
Tickets – information and release – January 2020.