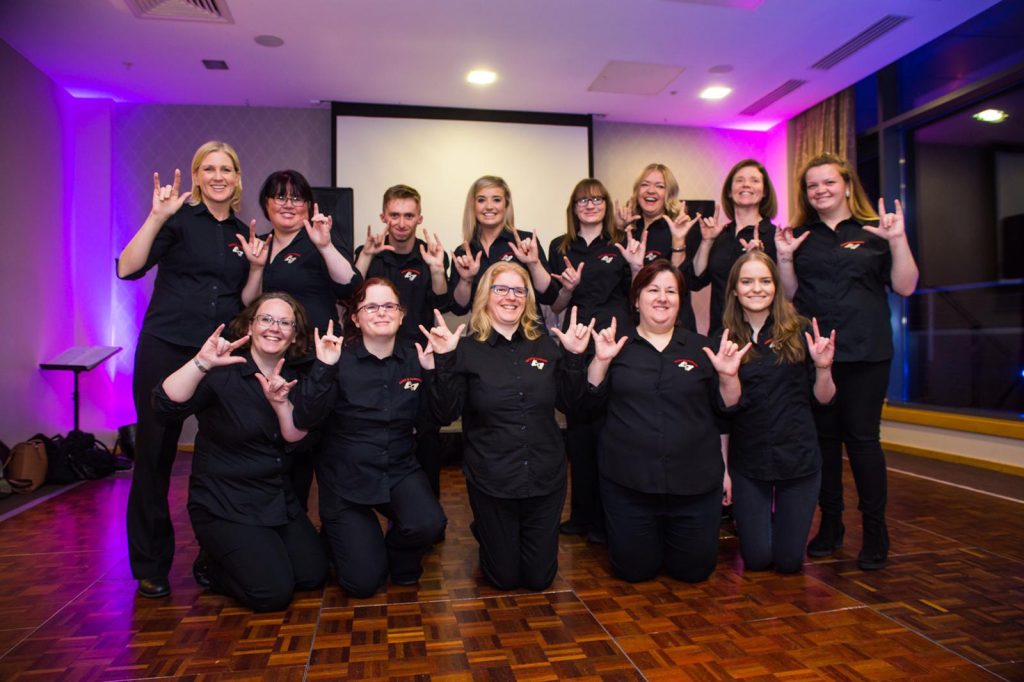 We have made fast friends with the wonderful people of Hands in Harmony Deaf Community Choir.
Working together over a three month period we created the musical performance 'Signing not miming.'
With great humour, friendliness and trust, the members of Hands in Harmony devised a show that highlighted many of the issues and misconceptions faced by the Deaf Community on a daily basis. The choir worked with director Shirley Keane, singer Cathriona Walsh, musicians Irina Dernova and Michael Laffan on a performance for friends and family at The Irish World Music Academy, UL in November.
'Signing not miming' was supported by the Limerick City and County Council Arts Department and Creative Ireland – Made in Limerick Grant.
With thanks to Irish World Music Academy for their fantastic support. Check out this link to a short documentary on the making of 'Signing not Miming' made for us by Lucy Dawson.