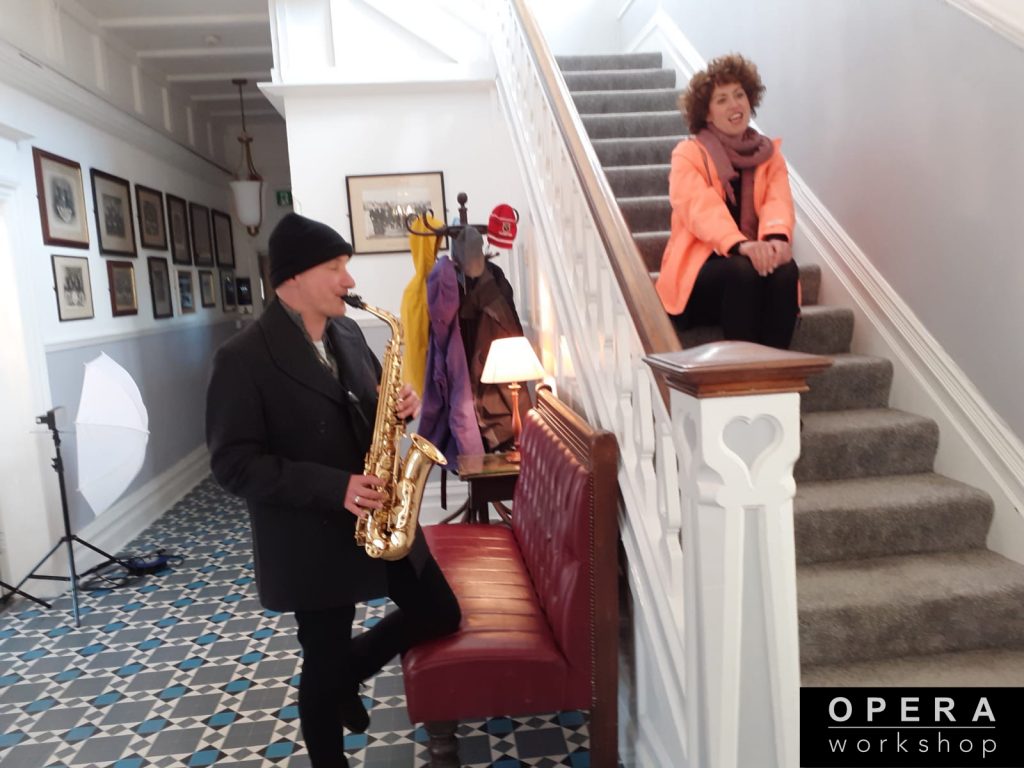 What is Opera Workshop up to now?
Batten down the hatches at Shannon Rowing Club
Opera Workshop is in the house.
As the weather takes a turn Opera Workshop will shoot the breeze (quite literally) in and around the rooms and grounds of the iconic Shannon Rowing Club building.
This weekend we are, while taking great heed of the current regulations, delighted to be filming 'Songs of a Meteorologist' by Fiona Linnane. First produced as part of the site specific production of 'Abandoned' at the Sailor's Home in 2018 these snappy songs of the trials and tribulations of a meteorologist were dreamed up by soprano Roisin Walsh. Roisin was inspired by the storm reporting of Teresa Mannion and the social media coverage that ensued and Fiona Linnane was only too happy to set to music, these truly inspired songs of extreme dedication to duty (and the weather!)
Director Shirley Keane will work once again with Lucy Dawson and Shane Vaughan and production partners Honest Arts to bring you these crazy vignettes featuring soprano Roisin Walsh and saxophonist Markus Kraeber.
We are grateful for the generous support of Creative Ireland and The Limerick City & County Arts Office for the opportunity to create this new short film as we continue to reach out to our audience via social media.
Our thanks too to Shannon Rowing Club for allowing us the use of their wonderful building for this film.