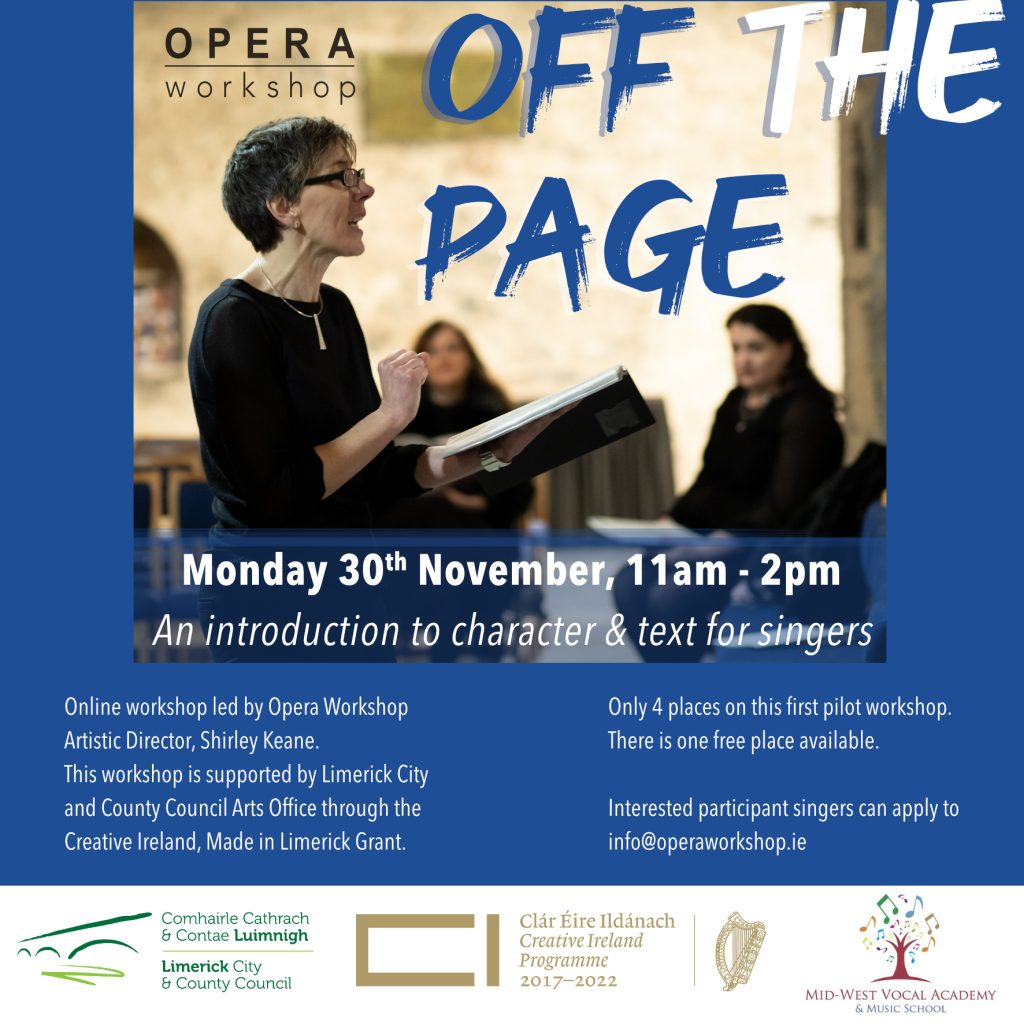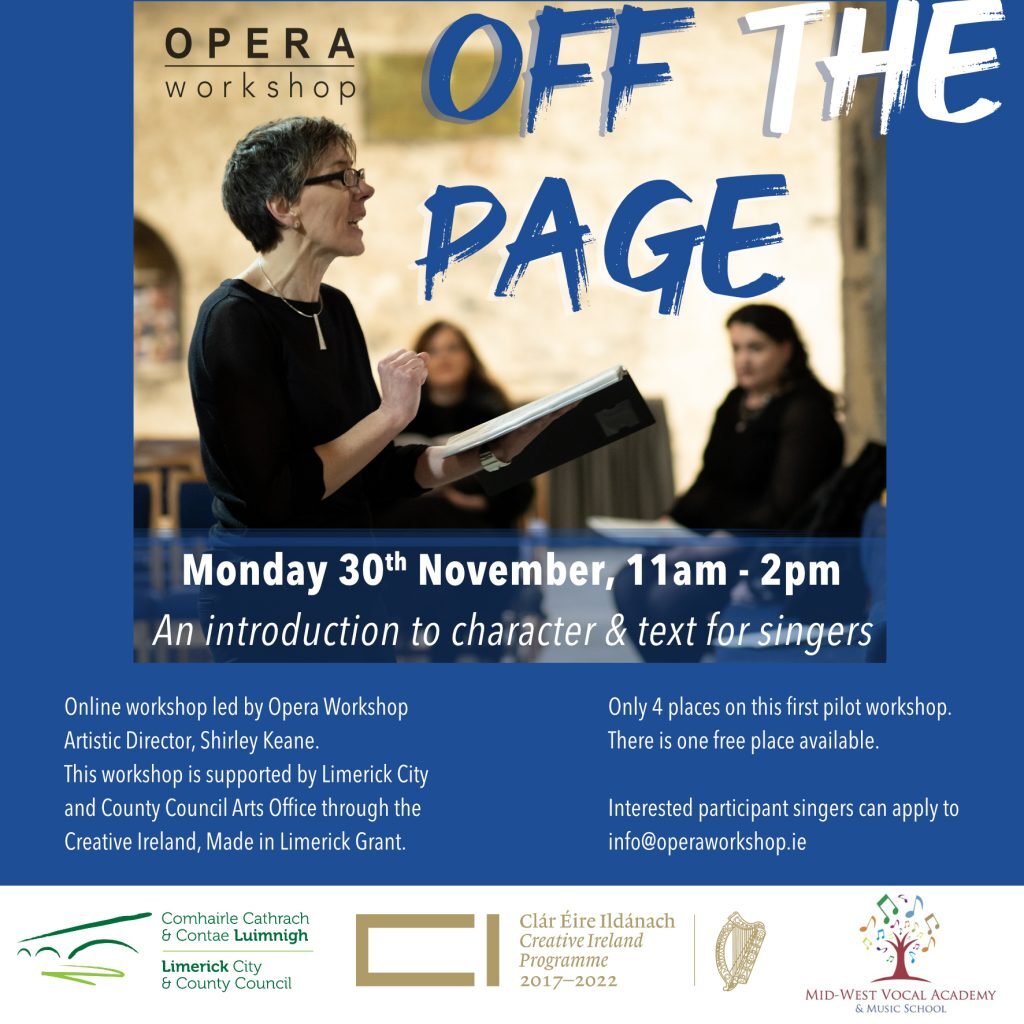 Off the Page – An introduction to character and text for singers
Opera Workshop is moving online for our next workshop for singers.
We are delighted to continue the work begun with our masterclass partners the Mid West Vocal Academy.
With the support of Creative Ireland and the Limerick City and County Council Arts Office we will run 'Off The Page' a half day online workshop on Monday 30th November.
Led by Opera Workshop Artistic Director, Shirley Keane, the workshop will focus on ways to approach building a character and on the performance of spoken text.
We look forward to developing a new series of singing and acting, group and individual classes in 2021. Whether online or in person we look forward to continuing our work with the Mid West Vocal Academy and building on the workshops and masterclass series that have always been such an important part of our work in Limerick.
Online
Monday 30th November
11:00am to 2:00pm
Only 4 places on this first pilot workshop.
There is one free place available.
This workshop is supported by Limerick City and County Council Arts Office through the Creative Ireland, Made in Limerick Grant.
Interested participant singers can apply to info@operaworkshop.ie