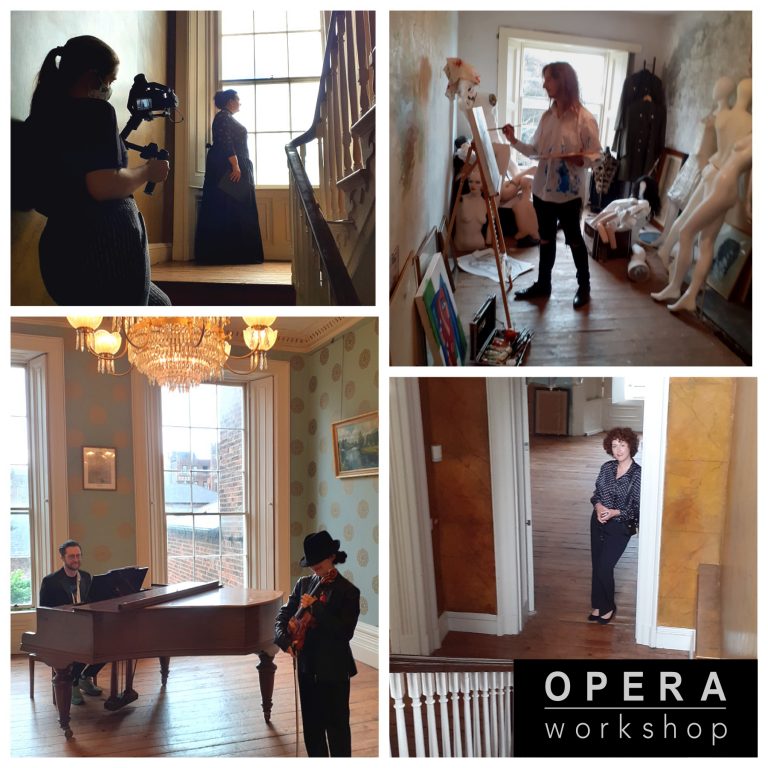 At Opera Workshop we are always happy to share our good news and here's some more…
We are delighted to announce that we have received Opera Project, Research & Development funding from the Arts Council of Ireland for development work on our new opera, 'No 2 Pery Square'.
'No 2 Pery Square' is a new Limerick opera with libretto and music by composer, Fiona Linnane.
With the wonderful, brand new score complete, we cannot wait to test out our new work in situ in 2022. Test audience will be needed to follow us upstairs, downstairs, through the coach house, garden and from room to room to see and hear our rendering of this corner of Limerick history. Keep an eye out in February 2022 to find out how you might be first to get a sneak preview.
The award also gives us the chance to record Linnane's new opera. We look forward to catching up with our good friends at University Concert Hall, Limerick and are grateful to them for their ongoing support.
The door of the wonderful Limerick landmark building in historic New Town Pery, was opened to us with continued generous support at every stage of the project's development by Limerick Civic Trust.
With particular thanks to Limerick Arts Office who supported Opera Workshop from the first moment we began to plan this unique project.
An innovative and ambitious work none of this would be possible without our amazing production partners Honest Arts.
Thanks too to Lyric FM and the Irish Chamber Orchestra for their support of 'No 2 Pery Square' all along the way!
With singers, instrumentalists, conductor, sound recordists, film makers, designers, production crew all coming on board we will be proudly sharing news of our growing team in the coming months.
Watch this space…it is going to get very interesting!